10/06/2020 We are currently open for in store and curbside service Monday to Friday 10-6 and Saturday 10-4. Please come in or call with your order. Thank you for your support!
Science based, family nutrition since 1949.
ABOUT US
At Plaza Health Foods you will find friendly, knowledgeable staff to help with all your nutrition and supplement needs. For over 70 years we have been a trusted and reliable source in the community for information about your dietary needs and the use of vitamin and herbal supplements. Third generation owner and Certified Nutritionist, Max Fuqua continues his family tradition of working closely with each individual client, asking questions and taking time to find real solutions to their health issues.
The supplement industry is an unregulated marketplace and most consumers are left to fend for themselves among the marketers, celebrities and internet chatter to try to find supplements that may or may not work for them.
Why trust your nutrition decisions to a TV ad or a grocery clerk when you can speak to a Certified Nutritionist?
Plaza Health Foods Vitamins Dallas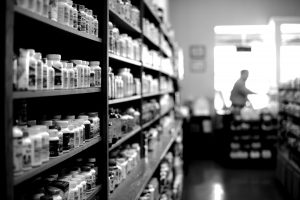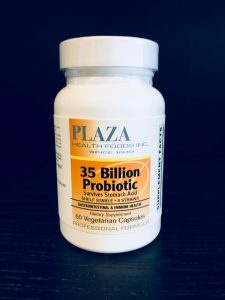 WHAT WE OFFER
A history and depth of knowledge of nutrition and the supplement industry unmatched by any other store. Plaza Health Foods was the first health food store in Dallas and continues to be the go-to source for accurate, honest answers.
Plaza Health Foods Vitamins Dallas
NUTRITION CONSULTATION
Free in-store counseling is always available and private sessions available by appointment. Bring us your questions and concerns and we will give you honest, factual answers to guide you to health. We have earned the respect of many doctors who refer their patients to us and we can coordinate with your pharmacist as well.
ONLY THE FINEST PRODUCTS
After 70 years in the industry, we have learned a thing or two about vitamins, (we were selling vitamins long before they became cool). It is not enough to listen to marketers and TV doctors. We research details on every product we sell, who made the raw materials and what manufacturing standards were used in production. It can be confusing, so we have done the work for you. More on our quality Plaza brand products below.
MASSAGE THERAPY AND AEROBIC TRAINING
Our in-store Licensed Massage Therapist and Certified Personal Trainer will help round out your program for less stress and better health through powerful massage and fun pumped up aerobics.
PLAZA HEALTH FOODS BRAND SUPPLEMENTS
You can rely on our experience and high standards to guide you. Our Plaza Health Foods brand supplements use the world's best ingredients and are manufactured with strict quality controls.
We start with the leading raw material suppliers, many of whose materials are protected by U.S Patents and Trademarks. All raw materials undergo extensive testing such as High Performance Liquid Chromatography, and Spectrophotometric Analysis to ensure potency and purity.
We use European production standards when making our final products. In Europe, supplements are regulated as medicines and are held to much higher standards of production. Quality is controlled from farm to store shelf.
Finally, we send all of our end products out to a third party, independent laboratory to verify the potency and purity. Our quality controls are unmatched in the industry and you can rely on the Plaza Health Foods brand to deliver results.
Plaza Health Foods Vitamins Dallas